Cross-Cultural Impact Jam – A Week of Global Collaboration & Game Design 🌎 🎮
April 27, 2020 / by Cassie Baralis
From March 20 – March 28, Games for Change hosted the Cross-Cultural Impact Jam, a week-long virtual event with support from Unity, Cultural Services of the French Embassies in the U.S. and Canada, and the Consulate General of France in Quebec. The event brought together approximately 70 student developers from Canada, France, Senegal, and the United States to explore how they can integrate inclusivity and impact into their work.
This jam was part of Games for Good and Transitioning to Virtual Exchange, initiated by the French Embassy in the U.S., the FACE Foundation, and its partners, and part of Unity Social Impact.
Unlike most jams which generally 'crunch' development throughout a weekend, this jam took place over an entire week. The extended schedule allowed for collaboration between teammates across global time zones and allowed students to balance their school and personal schedules.
"We wanted to be sure that the structure of the Impact Jam encouraged a counter-crunch mentality as much as possible, particularly since these students will soon be entering the workforce. Time is a precious commodity these days, so giving students space and flexibility to self-organize their remote productions was key."
– Susanna Pollack, President of G4C
Students participated in various activities and workshops throughout the week, including the G4C design methodology for impact games. Meanwhile, the IGDA Foundation provided practical tips for students who are entering emerging careers in the games and tech industries, focusing on themes of diversity, equity, and inclusion.
"Video games constitute the world's largest creative industry, and a powerful subculture has developed around them. As the industry continues to gain influence among younger audiences, we must make sure that it becomes more inclusive. The Cross-Cultural Impact Jam is our first step in service of instilling that inclusivity through fostering dialogue around positive games on an international scale."
– Gaëtan Bruel, Cultural Counselor of the French Embassy in the US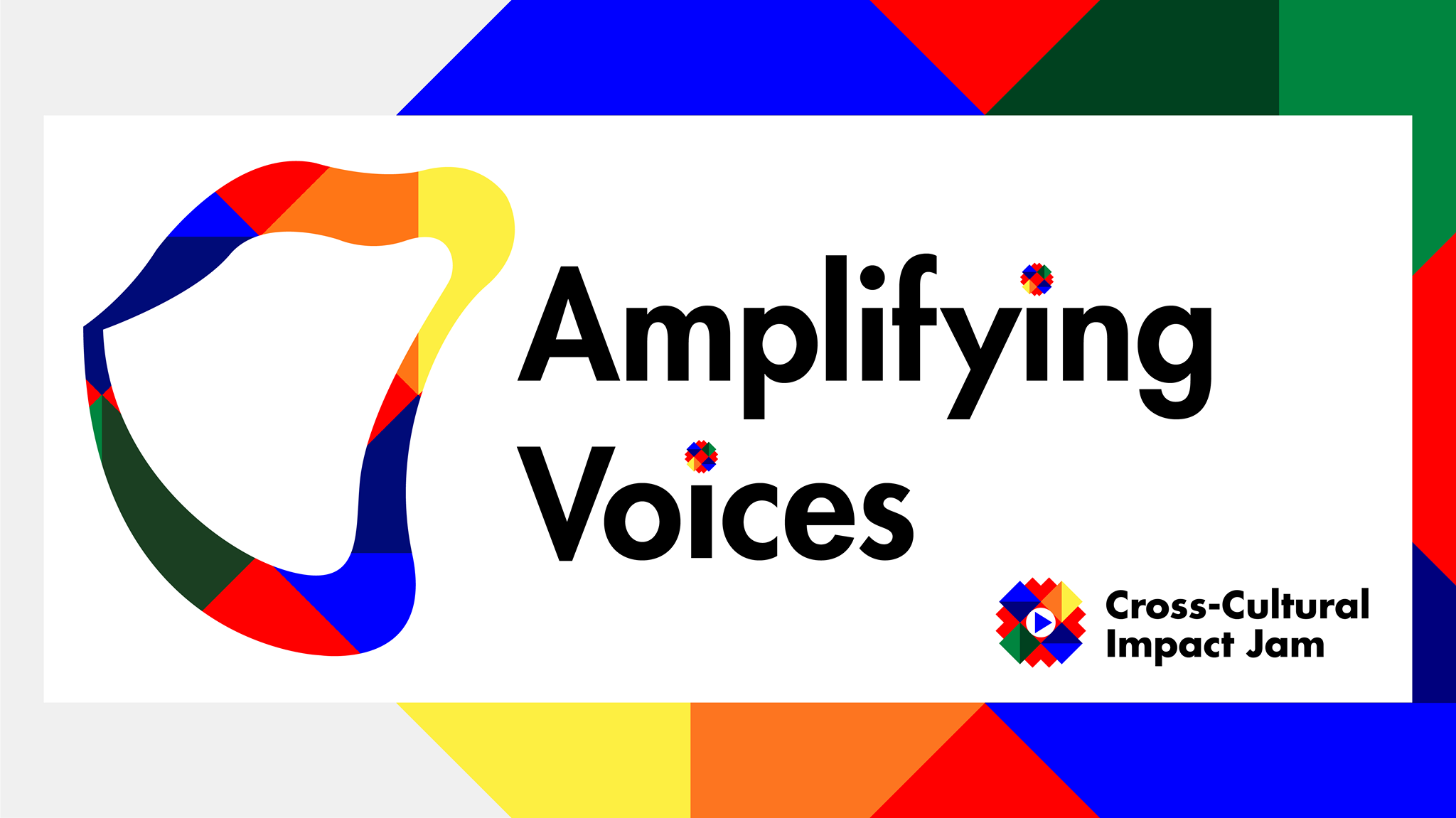 After a weekend of activities, the theme was revealed, and students began to develop experiences around an inclusive theme: 'Amplifying Voices.' This theme was selected to encourage students to consider how we can uplift and advocate for meaningful social issues and marginalized voices in our communities. During the week, we also had gracious support from faculty mentors, who provided feedback to students throughout the program. All of the projects were created using Unity.
"At Unity, we believe the world is a better place with more creators in it, and that creativity can and should come from anyone, anywhere. Change happens when all voices are heard. We're proud to have helped provide an inclusive, collaborative space for international students to create games and share their stories using Unity."
– Jessica Lindl, VP, Social Impact, Unity
At the end of the Impact Jam, teams presented their work in front of a panel of guest judges, including Alain Wong from Unity, Jehanne Rousseau from Spiders, Kishonna Gray from University of Illinois – Chicago, and Krystel Theuvenin from the School of Interactive Arts. Together, we celebrated a week of cross-collaboration, and four student teams were honored with superlative awards. Three additional teams were also given honorable mentions. All games can be played in the Unity Play Showcase.

Most Creative Award:
Automated Days – Play as a warehouse worker in an industry that only seeks to become more efficient, despite human well-being.
Honorable Mention: Healing Heart
Making an Impact Award:
Mask – A game about masking, as well as the risks and rewards of revealing yourself to others.
Honorable Mention: On the Flip Side

Best Visual Design:
Piggy – In this horror-themed platformer game, you are a pig trying to escape a slaughterhouse.
Honorable Mention: A Night Without A Home
Grand Prize Winner:
Paving the Way – See through the eyes of a visually impaired person by helping them navigate through town using tactile paving.
Thanks to our participating schools:

About the Cultural Services of the French Embassies
About the Cultural Services of the French Embassy in the US
The Cultural Services of the French Embassy promote the best of French arts, literature, cinema, digital innovation, language, and higher education across the US. Based in 10 cities across the US, the Cultural Services bring creators and entrepreneurs to North America and build partnerships between French and North-American NGOs, companies, institutions, and universities. The Cultural Services of the French Embassy in the U.S. coordinates the Games for Good program, which aims to build a more inclusive gaming industry through workshops, delegations, and training programs, and co-created the Transitioning to Virtual Exchange Covid-19 Relief Fund, which lends support to education-related French-American collaborations in the virtual sphere.
The Cross-Cultural Game Jam was produced with support from the French Embassy in Canada and the Consulate General of France in Quebec.
About Unity
Unity (NYSE: U) is the world's leading platform for creating and operating real-time 3D (RT3D) content. Creators, ranging from game developers to artists, architects, automotive designers, filmmakers, and others, use Unity to make their imaginations come to life. Unity's platform provides a comprehensive set of software solutions to create, run and monetize interactive, real-time 2D and 3D content for mobile phones, tablets, PCs, consoles, and augmented and virtual reality devices. The company's 1,800+ person research and development team keeps Unity at the forefront of development by working alongside partners to ensure optimized support for the latest releases and platforms. Apps developed by Unity creators have been downloaded more than five billion times per month in 2020. For more information, please visit www.unity.com.
About Games for Change
Founded in 2004, the Games for Change (G4C) mission is to empower game developers, XR creators, and social innovators to drive real-world change through games and immersive media. G4C's signature program is the annual Games for Change Festival, which virtually welcomed 6,800 registrations and participants in 2020. G4C has numerous programs that advance serious gaming and learning initiatives, including the Games for Change Student Challenge — a national game design competition for public middle and high school students that has reached over 27,000 students over the last five years.