In 2021, Games for Change (G4C) launched Game Exchange, a program supported by the Stevens Initiative, focused on connecting students from the United States, the United Arab Emirates, Bahrain, and Israel through their love of gaming. This program allows young people to gain valuable 21st-century skills while creating games as a vehicle for cross-cultural exchange. Working in educator pairs, teachers in the US will partner with an educator in a MENA country to support students as they co-develop games using Scratch.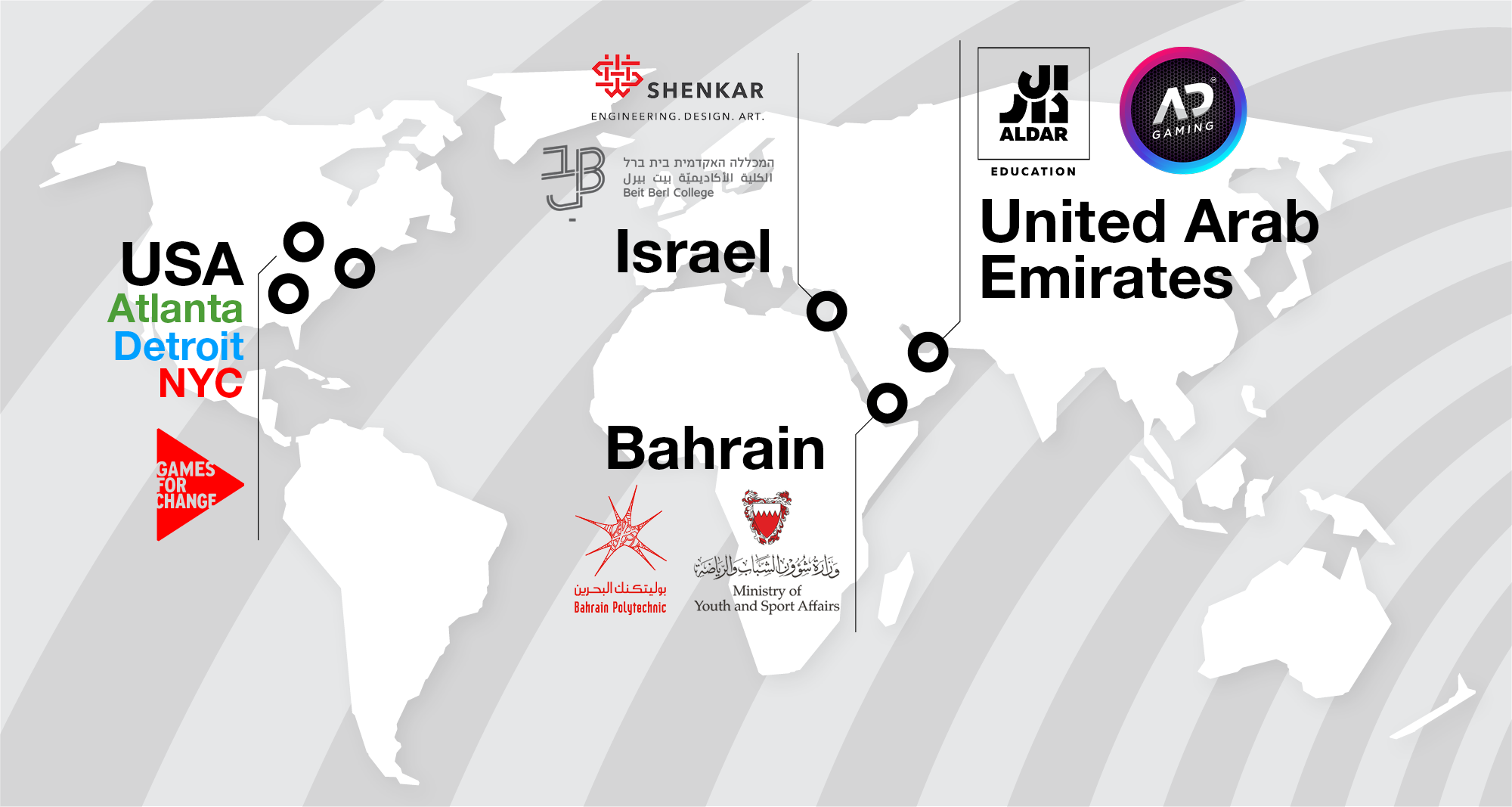 WHY GAME DESIGN?
Game Exchange connects with students' passion for video games, and uses game design to advance STEAM learning, promote acquisition of key 21st-century skills and encourage global citizenship through digital storytelling.
WHY VIRTUAL EXCHANGE
Virtual Exchange employs technology to connect students in different countries and provide meaningful international experiences that help youth gain global competencies, develop key 21st century skills and acquire important knowledge needed to thrive in today's increasingly interconnected world.
WHAT THE PROGRAM OFFERS:
👩‍🏫 TEACHER TRAINING to build capacity for educators to use game-based learning in their classrooms and participate in a structured virtual exchange program.
🎮 GAME DESIGN COURSES to teach youth to design and code games, build 21st century skills and gain exposure to career pathways in the games industry.
🌎 VIRTUAL EXCHANGE to cultivate cross-cultural dialogue and build global competencies required for success in today's increasingly connected world.
🌐 SOCIAL IMPACT THEMES to empower the next generation of global changemakers and inspire youth to address issues in their local communities and on the world stage.
🤝 PROFESSIONAL MENTORSHIP to expose students to career opportunities and pathways in video games, technology and related industries.
🕹 STUDENT GAME JAMS & ARCADES to help students hone their game design and coding skills, and showcase their original team work within their local community.
🏆 ANNUAL GAME DESIGN COMPETITION to motivate students to create social impact games, and award outstanding work with prizes and international recognition.
📈 ALUMNI ENGAGEMENT to build a community of international, next gen game designers, share access to skill-building and career opportunities, and offer near-peer mentoring opportunities for youth currently enrolled in the program.
PROGRAM TIMELINE