Keynote: Vice President
Al Gore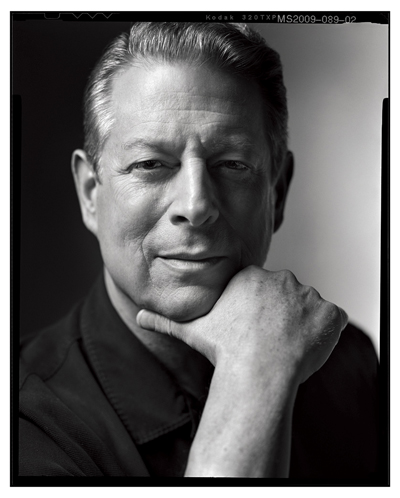 Former Vice President Al Gore is co-founder and chairman of Generation Investment Management, a partnership that is focused on a new approach to sustainable investing. He is also co-founder and chairman of Current TV, an Emmy Award-winning, independent cable and satellite television news and information network based on viewer-created content and citizen journalism. In addition, Gore is a senior partner with the venture capital firm Kleiner Perkins Caufield & Byers, a member of the board of directors of Apple and senior adviser to Google.
Monday June 20, 12:00-1:15, Skirball Center.
Read Gamasutra's Recap of Al Gore's keynote
See FastCompany's Curated Tweets of the keynote
Read Kotaku's Live Blog of Al Gore's keynote
All Access passholders and Pre-Festival Summit Passholders will automatically receive a complimentary ticket to this keynote when they check in for Monday's workshop. If you are purchasing a Festival Only Pass (Tues-Wed), you can also purchase a ticket to Al Gore's keynote by selecting the "Festival Only + Al Gore Keynote" ticket on our registration page. Individual tickets for the Al Gore keynote will be available for sale to the general public through the NYU Skirball box office.
Gore spends the majority of his time as chairman of the Alliance for Climate Protection, a non-profit focused on solutions to the climate crisis.
Gore was elected to the U.S. House of Representatives in 1976, 1978, 1980 and 1982 and the U.S. Senate in 1984 and 1990. He was inaugurated as the forty-fifth Vice President of the United States on January 20, 1993, and served eight years. During the Administration, Gore was a central member of President Clinton's economic team. He served as President of the Senate, a Cabinet member, a member of the National Security Council and as the leader of a wide range of Administration initiatives.
He is the author of the bestsellers Earth in the Balance, An Inconvenient Truth, The Assault on Reason, and Our Choice: A Plan to Solve the Climate Crisis. He is the subject of an Oscar-winning documentary and is the co-recipient, with the Intergovernmental Panel on Climate Change, of the 2007 Nobel Peace Prize for "informing the world of the dangers posed by climate change."